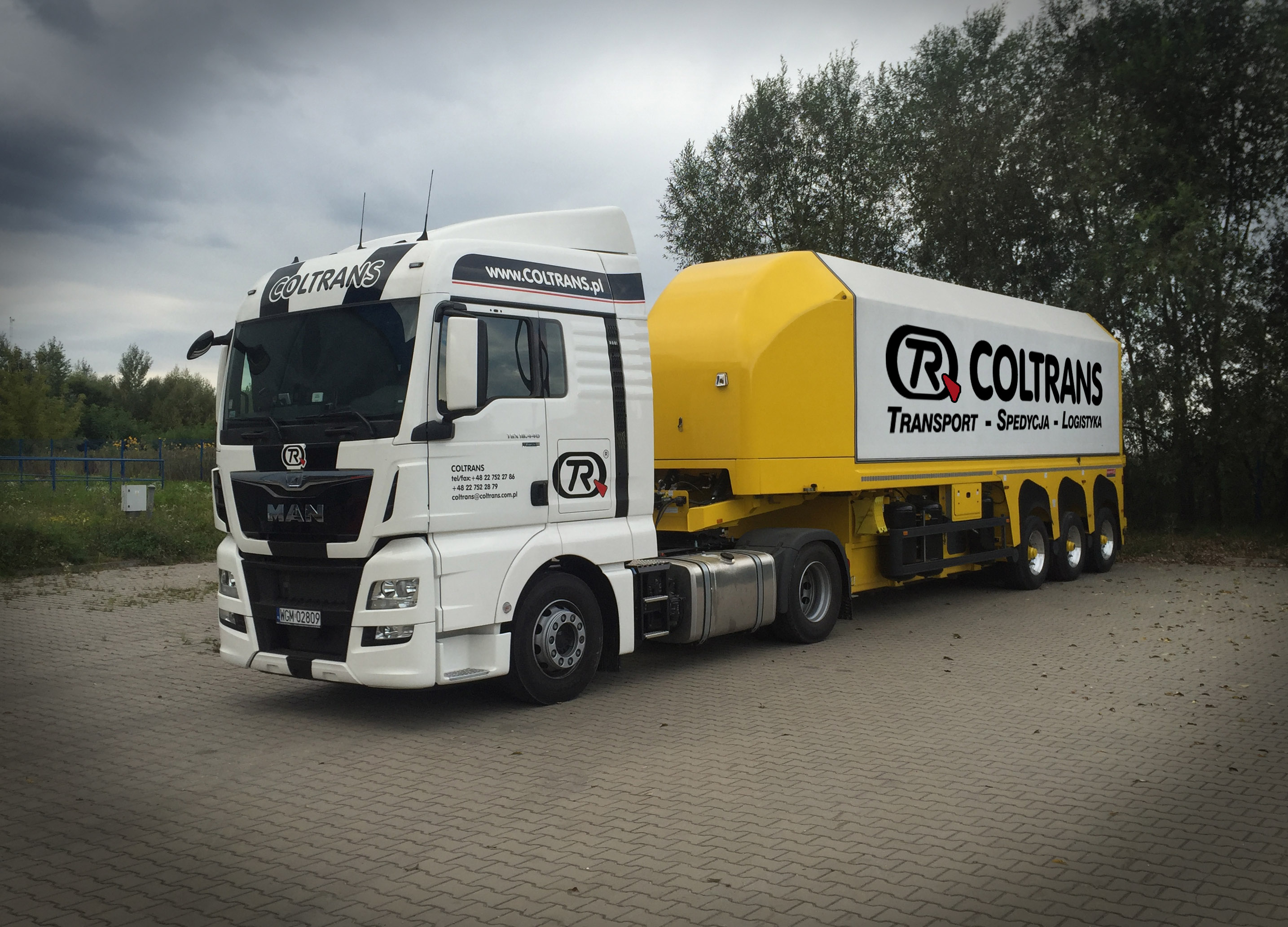 Accommodating the expectations of our customers, we also offer a range of specialised vehicles.
Glass panel transport trailers – inloaders
We cooperate with manufacturers of glass in Poland, hence our fleet is also composed of inloader-type trailers for glass transport. These are special trailers, adapted to the transport of glass. The maximum dimensions of glass that we can transport are: length up to 6.5 m, height up to 3 m, thickness up to 25 cm. The load bearing capacity of such a truck-trailer train is 24 tonnes. Upon customer request, it is possible to arrange transport across all of Europe.
Refrigerated trailers
Our fleet includes refrigerated trailers from Kögel. The high total permissible mass, along with a small tare weight, guarantees a high loading capacity. Experienced and highly qualified employees are insurance of successful transport under controlled temperatures across all of Europe.